Who am i?
Mahina Schlubach, Clinical Psychologist, EMDR Europe Therapist, HR Consultant, Trainer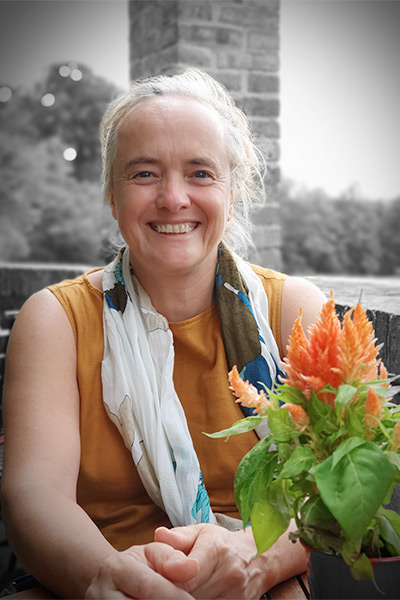 An international career turned towards the others
Born as a German in France, I grew up bilingual on the Mediterranean coast, with an artist mother and an absent father: I was thus sensitized from childhood on to cultural differences, to the absence of conformity and to openness to the world.
First career step as a certified psychologist
Traveling, studies, involvement in socio-educational work and training, various jobs, internships, reading, have nourished my quest for meaning and my multilingualism before being able to begin studies in the service of my vocation: psychology.
Based on a solid clinician training, my personal values and my experience pushed me to seek how to be really useful to others, to know how to help them concretely. The field of HR consulting and support for professional trajectories first gave me that opportunity.
For fifteen years I have been able to combine individual and collective support, variety of audiences and missions, with respect for people and concrete objectives for success. As a service manager, I was able to develop other facets, in particular training engineering and the pleasure of helping teams developing.
At the same time, three children came to enrich and shake up my life. Travels and encounters were going on.
The discovery of EMDR
It was the encounter with EMDR, the effectiveness and richness of the model, which gradually brought me back to the clinical job.
My training started in 2008 ended with my first accreditation as an EMDR Europe® practitioner in 2015, as a Child and Adolescent EMDR practitioner in 2019 and as a Consultant in 2020. The requirement for continuous training combined with the flexibility of the model fuel my motivation to practice as a specialized psychotrauma psychotherapist today.
Trainer since my beginnings in socio-educational work, I enjoy transmitting and supporting everyone's progressing in my different areas of experience.
I offer my know-how in several languages, most fluently French and English.